The ACA publishes its Annual Report 2022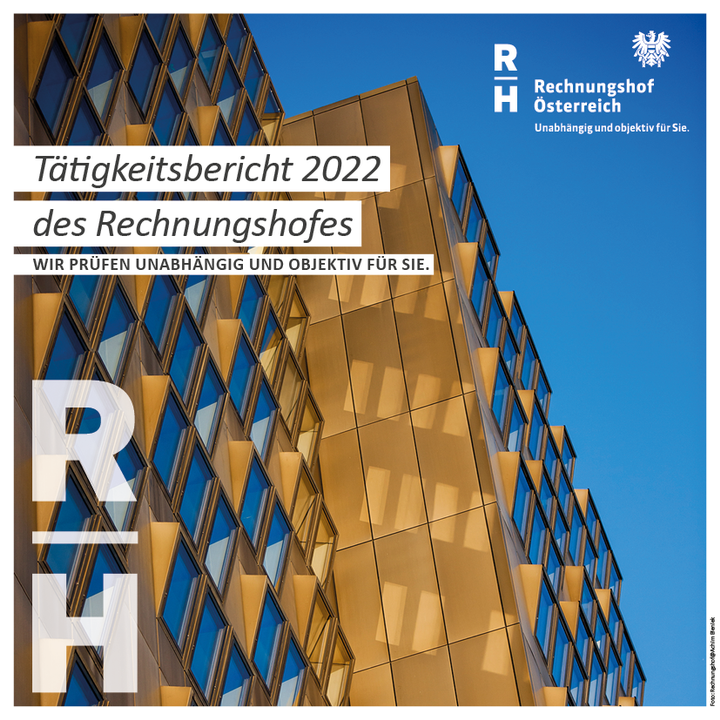 Today, the Austrian Court of Audit (ACA) published its Annual Report 2022.
2022 was, once again, a challenging year for the ACA. With its comprehensive activities it often took centre stage in the public discourse. As the supreme body of public-sector audit, we published reports that contain important recommendations for politics and administration. The ACA creates transparency on public processes and wishes to enhance Austria's compliance culture. In the spirit of transparency, the Annual Report also features an interactive graph on the state of implementation of the ACA's recommendations.

Follow-up enquiry; interactive and at a glance
Through the follow-up enquiry the ACA ascertains its impact. To this end, it queries the audited entities whether they have implemented the ACA's recommendations. During the so-called follow-up audits, the ACA can verify the answers provided.

The Annual Report also features an interactive graph on the ACA's follow-up enquiry. Interested citizens can see at a glance whether – based on the answers – the ACA's recommendations have been implemented. By using the filter function, users can search for individual reports or break the results down by different local authorities. For 2021, the graph, for example, shows that the ACA creates an impact: 89.1 per cent of the recommendations were implemented either fully or partly or their implementation was promised. However – as in the past years – some central recommendations remained unheeded.
Interactive graph on the follow-up enquiry