The legal basis for our work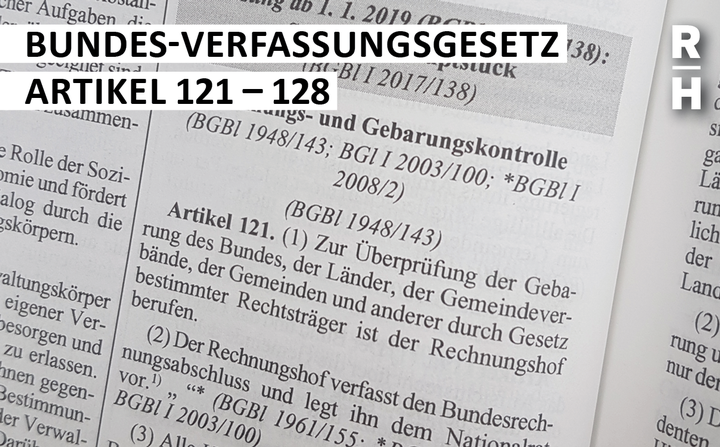 The tasks, functions, organization and standing of the Austrian Court of Audit are being defined by Chapter VII of the Federal Constitutional Law. More detailed information can be found in the provincial laws and the Court of Audit Act.
The standing orders of the National Council and of the provincial parliaments contain stipulations on the strategically important participation of the Austrian Court of Audit in committee meetings and plenary sessions. The Treaty on the Functioning of the European Union is directly applicable when it comes to the control over the use of the EU's community funds and the cooperation with the European Court of Auditors.
Should disagreements related to the Austrian Court of Audit's competencies and powers arise when it wishes to audit a certain entity, the Austrian Court of Audit can turn to the Constitutional Court to reach a decision. These proceedings are regulated in detail by the Constitutional Court Act.