Audits and Recommendations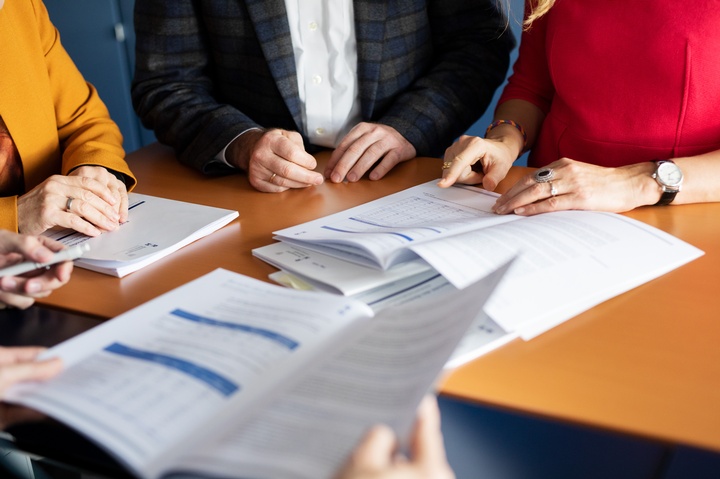 Overall, the Austrian Court of Audit (ACA) is competent to audit around 6,000 institutions. It performs audits throughout the entire spectrum of the state economy at the federal, provincial and municipal level, which encompass public entities as well as private institutions (businesses, institutes, foundations, funds) provided that the public share in these institutions reaches at least 50 per cent. In determining the ACA's audit remit, the decisive question is whether the public sector has a controlling influence over the institution or business in question. This cannot always be assessed with absolute certainty and therefore the Constitutional Court has the final say when disputes arise over this question.
Keeping a close eye on the administration
Be it on the federal level or in the provinces, the ACA has the right to audit all public institutions. At the municipal level it audits all municipal associations and municipalities with more than 10,000 inhabitants.
You can find a list of the legal entities that are subject to the ACA's audits here:

How audits are performed
Each audit starts with the audit planning. During the selection of audit topics we pay special attention to:
risk potentials
levels of expenditure
changes of key parameters
current events
special public interest as well as
preventive effects.
Since 2017, the Austrian Court of Audit has called upon citizens to submit their suggestions for audits in the framework of its audit planning process. Furthermore, the members of the National Council and the provincial parliaments may address an audit request to the Austrian Court of Audit. If at least 20 members of the National Council or one third of the members of the provincial parliaments vote for an audit, the Austrian Court of Audit will take action.
First the auditors prepare themselves carefully for the audit. Then the so-called in situ inspection takes place and the auditors collect and analyse documents and have conversations with representatives of the audited entity. Based on the findings they compile the audit results, which contain an evaluation of the status quo as well as recommendations for improvements. The Austrian Court of Audit then submits the audit results – the so-called draft report – to the audited entity for a statement. Once the Austrian Court of Audit receives a statement, it compiles – if necessary – a reply, which could be called a "statement of reply". All of these statements are included in the final report.
Once the final report is completed, it is submitted to the National Council or the provincial parliaments and, if necessary, presented to the municipal councils. After that, it is published on the website of the Austrian Court of Audit.