General Income Report 2020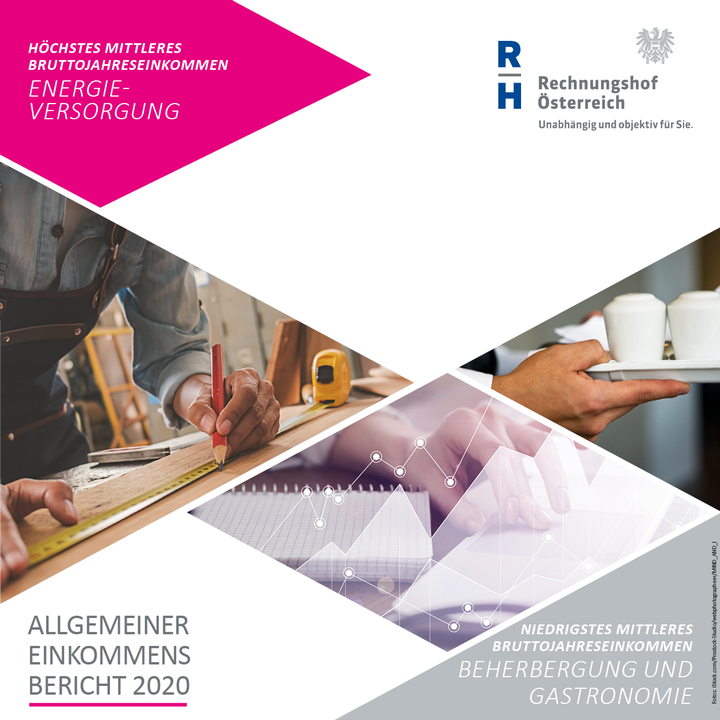 The "General Income Report 2020" – the eleventh of its kind – provides a comprehensive overview of the incomes of the Austrian population for the reporting years 2018 and 2019. In accordance with its legal remit, the Austrian Court of Audit shall (pursuant to Article 1 Section 8 of the Act on the Limitation of Emoluments (Bezügebegrenzungsgesetz)) present this report to the National Council, the Provincial Council and the provincial governments every other year. The report depicts the average income, broken down by women and men, and – in compliance with the legal remit – broken down by industries, professional groups and functions.
The "Statistical Annex to the General Income Report 2020" (in German) can be downloaded on the website of Statistics Austria.