Margit Kraker in the ACA's podcast: "Fair competition with fair means"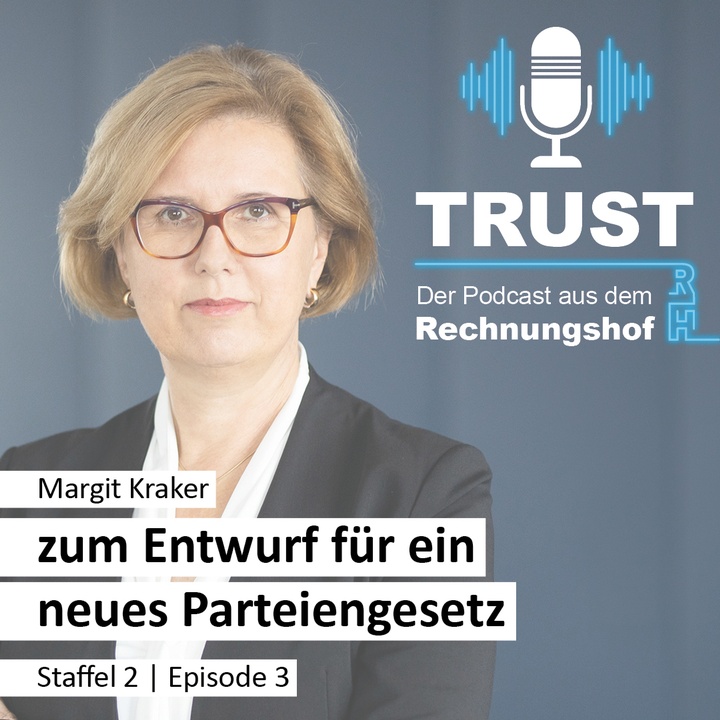 "We need a legislation on political parties in Austria that is effective and serves to strengthen oversight," says ACA President Margit Kraker in the current episode of Trust: The ACA Podcast (available in German).

Today, the ACA presented the draft legislation it has prepared to reform both the Political Parties Act (Parteiengesetz) and the Support of Political Parties Act (Parteien-Förderungsgesetz). This draft is to be an "incentive and service for the parliamentary parties," states President Kraker.
"The draft legislation was prepared independently of party-political considerations and based on strictly factual and objective criteria. It is based on our experiences – our oversight work as regards the assessment of the parties' statements of accounts. We have detected some deficits in this regard. Of course it is up to the political parties to draw the right conclusions from this draft. However, I think that the time has come to act now," says Kraker.

Transparency and oversight
In the podcast, Kraker furthermore explains the ACA's concrete, specific concerns as regards the draft's individual points:
"The report on the election campaign expenses shall be brought forward and be submitted six months after the election. In the spirit of transparency, it is important that the public gets quicker clarity on whether the limitations related to election campaign expenses were actually complied with. This is a significant aim of the draft – namely not only to enhance the possibilities for oversight, but also to increase transparency."
"The regulations on the support of political parties and the provisions in the Political Parties Act all aim to ensure a fair competition – with fair means. Unfair behaviour is not supposed to pay off afterwards. It is therefore important to us to ensure that monetary penalties and sanctions imposed by the Independent Political Parties Transparency Panel are not paid from the funds obtained for political party support. Parties have to make use of their own funds if they find themselves in such a position."
"I hope that with this draft the ACA can make a contribution to enhancing transparency and oversight. It is the ACA's aim, and I believe also the general aim of the Republic, to do everything possible to contribute to the strengthening of democracy."
Trust: The ACA Podcast – Season 2 | Episode 3 – Draft Legislation to Reform the Political Parties Act (in German)